Annual Auction
Every year a "silent auction" of wine, luxury gifts and wine-related items is held with proceeds going to a charitable cause. On-site bidding is available between 3:30pm and 6:00pm on the day of the event. Bids are accepted in cash or credit card.
Interested in donating an auction item? Let us know, we will be happy to see you join our cause!
2019 Donations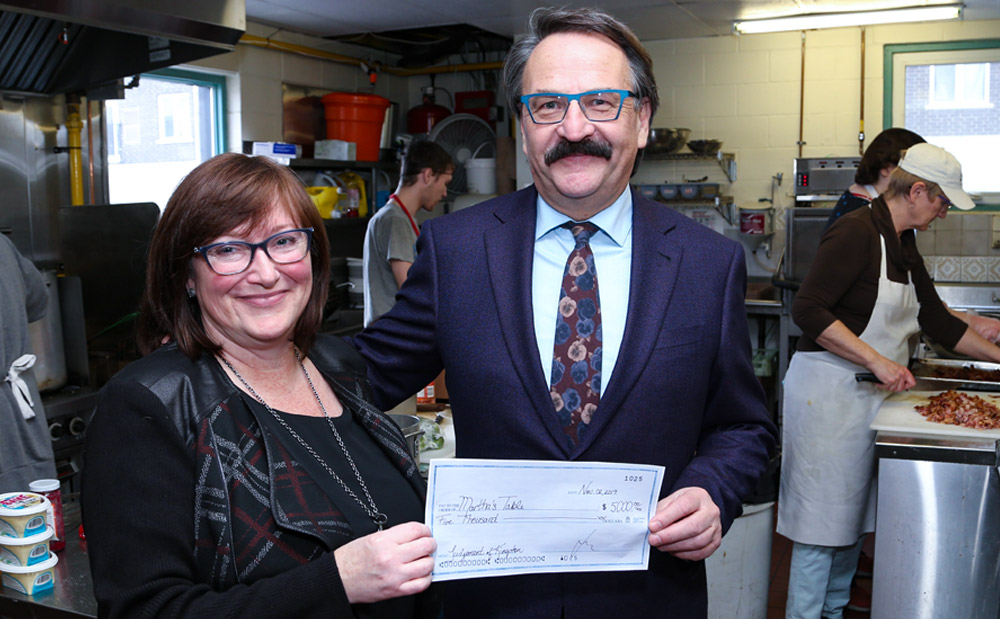 Lubomyr Luciuk passing a donation of $5,000 from JOK 2019 to Ronda Candy in support of Martha's Table - 22 November 2019 - over 1,500 people will be fed by this donation (photo courtesy of Ian MacAlpine, The Whig Standard).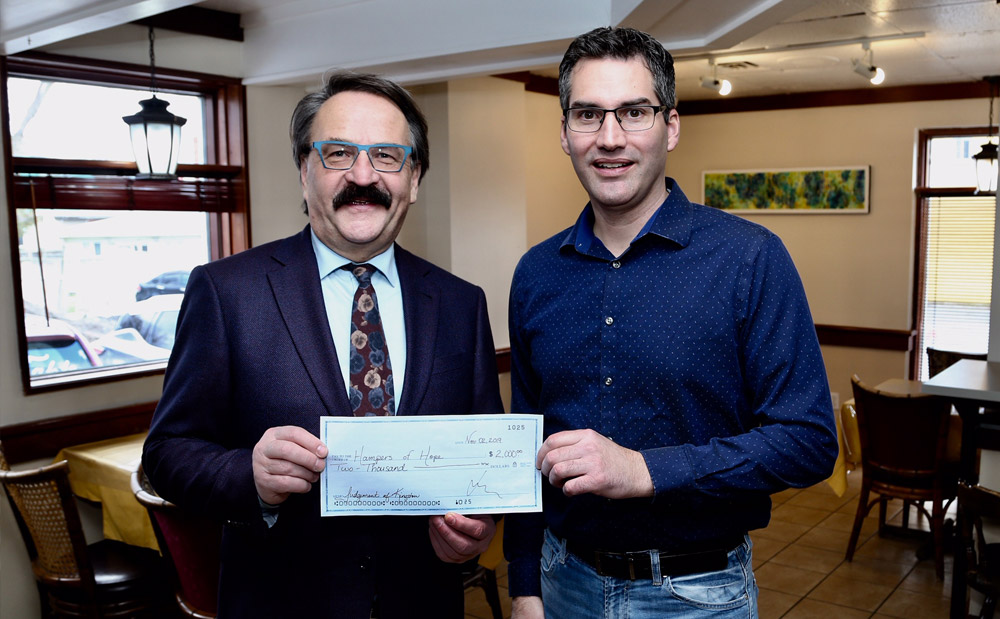 Donating $2,000 from JOK 2019 to the Christmas Hampers of Hope.